B2Broker introduced B2Core – personal account and back office for brokerage companies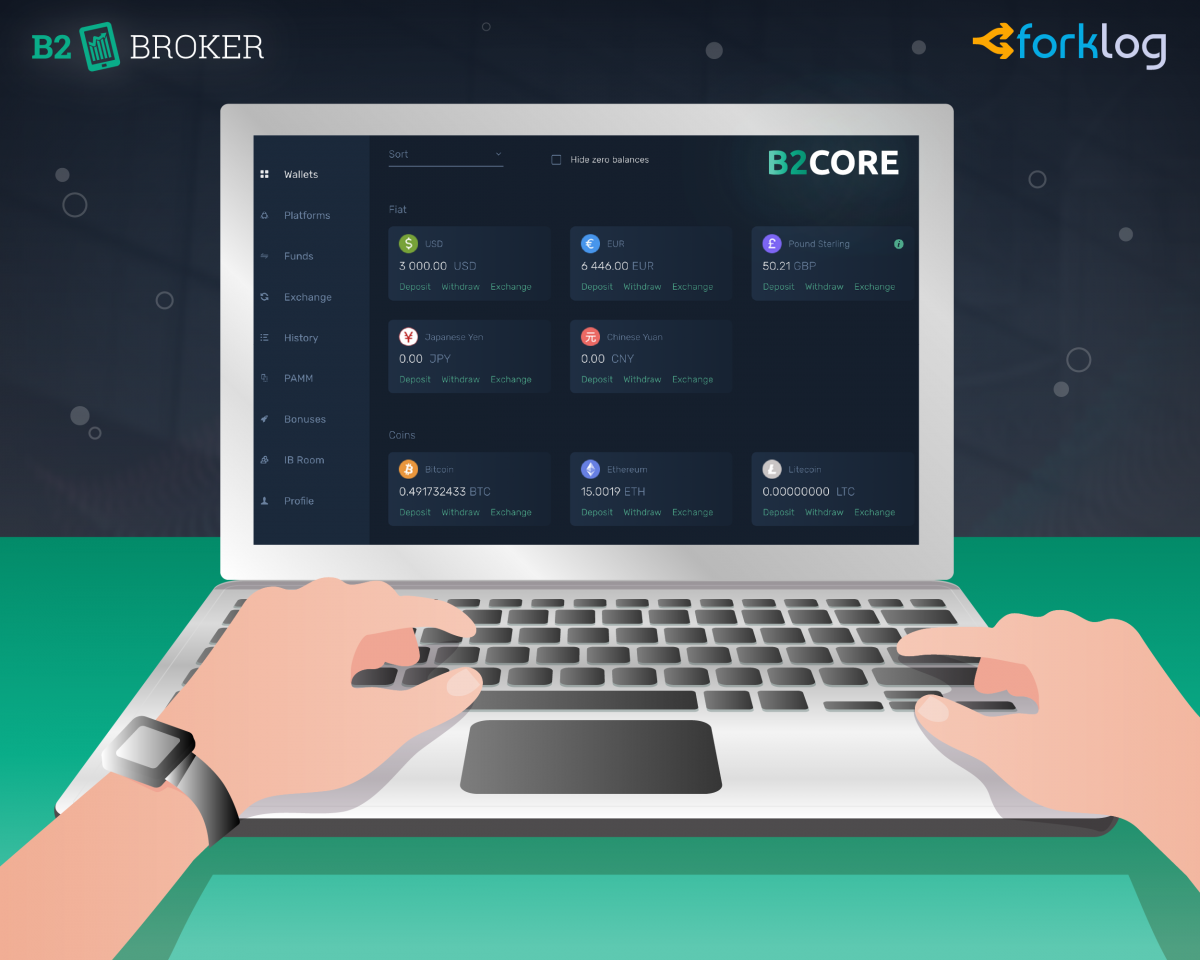 Online trading technology provider B2Broker extended the functionality of its software solution B2Core. The product combines personal cabinet and back office for crypto exchanges and brokerage companies. It is announced on the web-site of the project.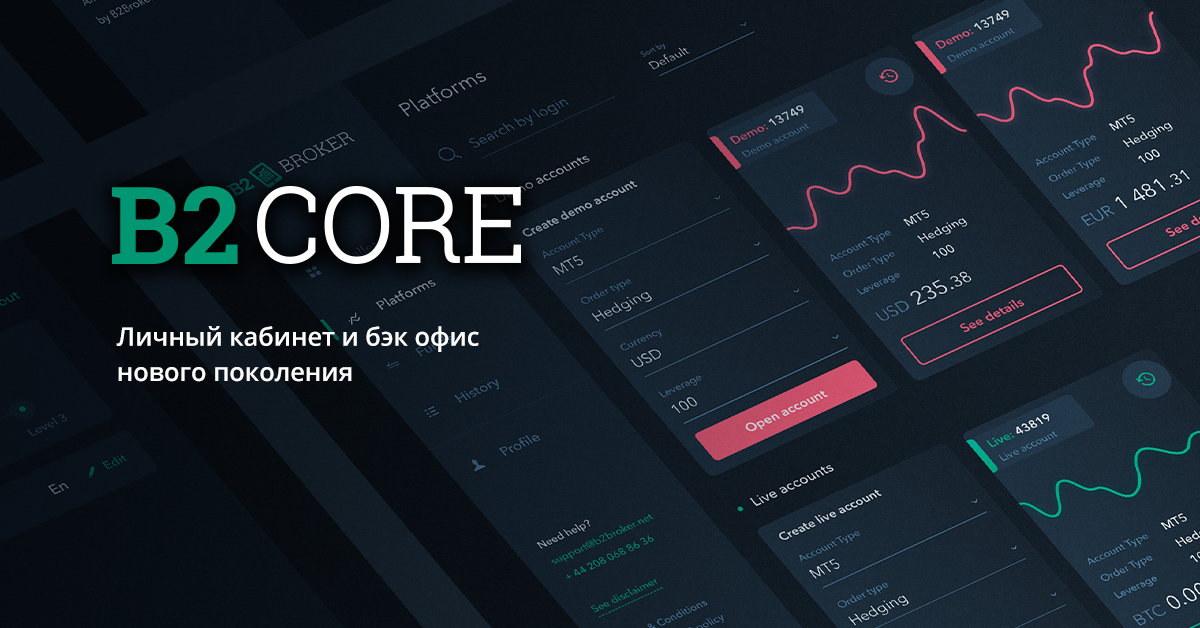 B2Core is the core of brokerage companies and crypto exchanges. The product consists of:
personal office – for the work of traders;
company's back office – for managing transactions and personnel;
CRM-systems – for interaction with clients.
B2Core automates customer registration and verification, trading account opening, payment acceptance and withdrawal. In addition, B2Core can be used to solve marketing tasks and provide legal security for the company.
B2Core developers added such functionality to the traders' personal cabinet:
Dynamic Blocks Trading UI. Allows to set location and size of blocks with price chart, history of deals, Watchlist or order book. Users can create several work areas.
Market depth. Shows the ability of the market to support large market orders, which will not affect the price of the asset.
Watchlist widget. Lets you monitor price dynamics and trading volumes of multiple asset pairs in one menu.
Integration with MT4 and MT5 trading platforms. Allows you to view information about trades in a single interface. Also B2Core is compatible with OneZero, PrimeXM, B2Trader and dxTrade.
Anti-fraud protection system. Allows to create "white list" of withdrawal addresses and get alerts for account activity.
In addition, B2Core has built in modules for working with users:
Improved KYC. The system automatically processes user documents.
Support tickets. The system records customer requests.
IB-module. Allows to set up a referral program and a commission system.
B2Core is distributed on SaaS model. B2Broker offers three pricing plans:
Standard – basic set of features.
Advanced – full functionality including integrations with trading platforms like B2Trader, Metatrader and dxTrade.
Enterprise – individual package on request.
B2Broker – provider of liquidity and technology solutions for cryptocurrency and Forex markets. B2Broker clients include licensed brokers, crypto exchanges, cryptocurrency brokers, hedge and crypto funds.
As a reminder, at the end of 2019, the project B2Prime, which is part of the B2Broker group of companies, received state accreditation to work in the field of Forex and CFD trading from the National Bank of the Republic of Belarus.