Trading Coinbase shares on Nasdaq started. Capitalization exceeded $ 100 billion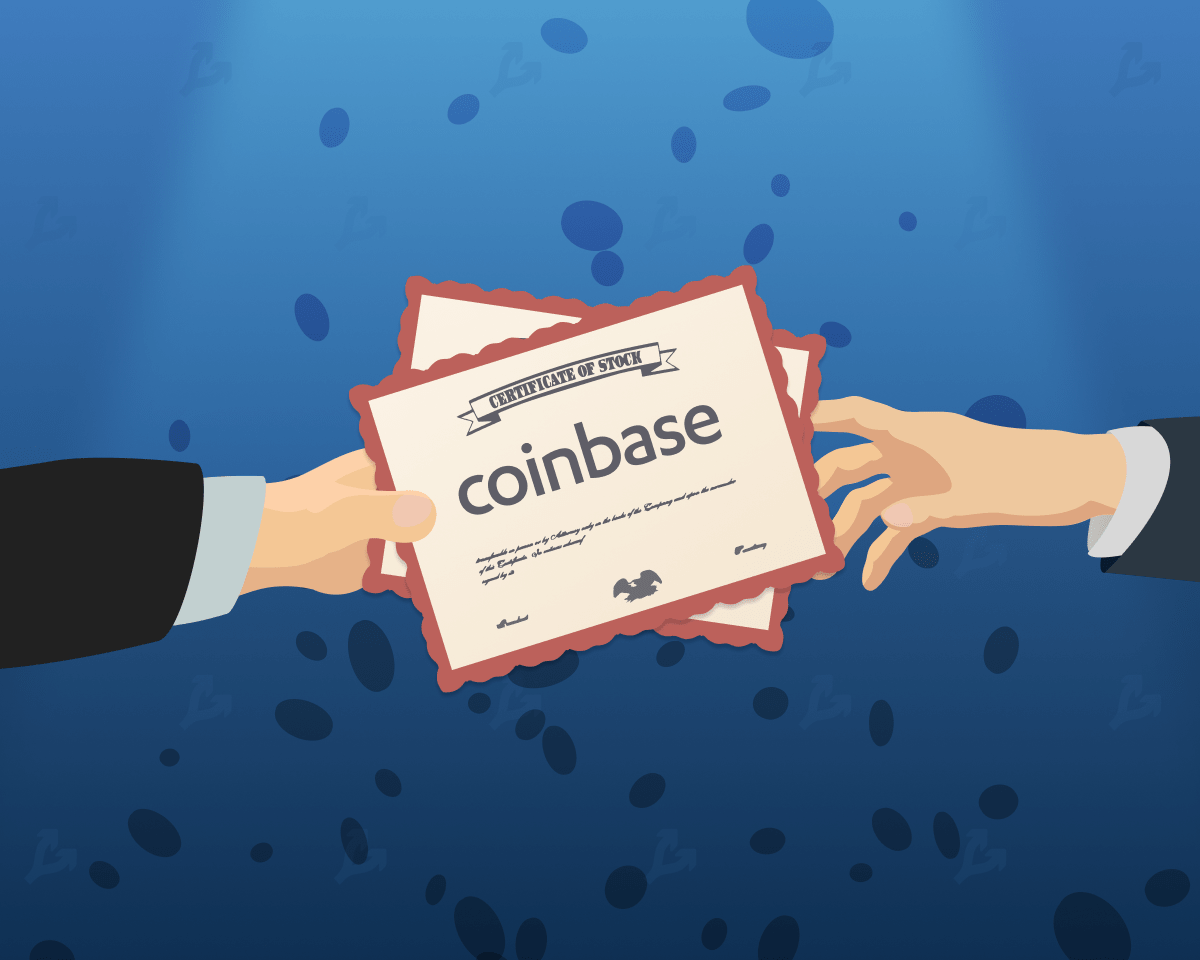 On April 14, a direct listing of shares of the Coinbase cryptocurrency exchange on Nasdaq took place. The opening price was $ 381.
At the start of the trading, Coin rose to $ 429.54. The capitalization of the exchange exceeded $ 100 billion, which made it the most capitalized exchange in the world-more than the New York Stock Exchange and Nasdaq itself.
Bidding closed at $ 328.28 (-13.9% of the opening). The minimum price during the first trading session amounted to $ 310, the maximum Canaan Creative was $ 429.54. Capitalization sagged in the area of ​​$ 85.7 billion.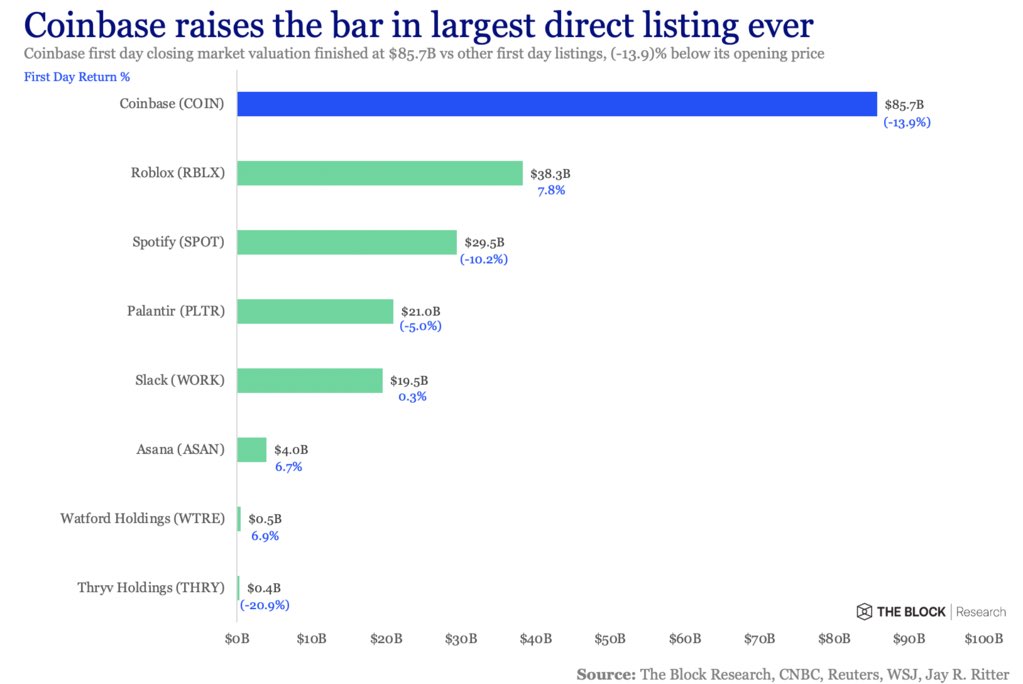 On the eve of Nasdaq determined the reference price of Coinbase in $ 250, which involved a capitalization of $ 66 billion. FTX traders evaluated Coin at more than $ 620.
"When we started Coinbase in 2012, Bitcoin cost $ 6. Almost no one except howling from the Internet knew nothing about him. Bitcoin was a crazy ideas that consisted in creating digital money for everyone, "wrote Fred Ersam co -founder.
Bitcoin overcame $ 64,000 on Listing Day, and the total market capitalization – $ 2.3 trillion.
"This is still the beginning. 1% of the most important technology of the upcoming decades. Cryptocurrencies will change money and information, and the world is based on them ".
The company immortalized its listing in the Bitcoin blockchain. The F2Pool mining pool included in the block #679187 the heading of the article "House Gives Final Approval to Biden's $ 1.9t Pandemic Relief Bill Mine »The New York Times on March 10, 2021. This is a reference to the genesis block.
But so Coinbase was welcomed at Nasdaq. The countdown began with 21 seconds, which is a reference to 21 million bitcoins.
Coin tokenized shares trading will be available on Binance and is already available on FTX in the form of contracts. The latter converts Coin/USDT in tokenized shares after the end of the first trading session.
Binance postponed Coin for indefinite time due to market volatility. Trading was opened only a day later – April 15.
In the edition of the events, each of the 1700 Coinbase employees at the full rate received 100 shares as a gift. The community has already calculated that this is much more than the exchange ever allocated bitcoin developers to grants.
Imagining A $ 25m Bitcoin Dev Fund

– Jeremy Ruⓑin (@jeremyrubin) April 14, 2021
Read more about the business and prospects of Coinbase in our material.
Subscribe to FORKLOG news in Telegram: Forklog Feed – the whole news feed, FORKLOG – the most important news, infographics and opinions.