Woofi NFT came to Avalanche!
The NFT Woofi Wizard collection is designed to teach you to defend yourself from poor price, MEV attacks and bulky crosses of Skupov. Master the magical functions of Woofi, collect your collection NFT!
NFT holders will receive a "magical" role in Woo Network Discord, which will bring exciting awards in the future! However, NFT can only be obtained by mastering Woofi skills by testing its cross-chan functions!
Liquidity lesson
Unlike traditional decentralized exchanges based on AMM, Woofi uses professional market makers, such as Kronos Research, to bind central pricing for Defi. This means that Woofi makes it possible to trade in large volumes through a decentralized wallet at the prices of centralized exchanges.
Such a pricing model of it is difficult to surpass, so most of the Woofi trade turnover on Avalanche enters the dex aggregators (services that expect the best cryptocurrency prices on decentralized exchanges and redirect transactions between them). The conclusion here is simple: regardless of what decentralized exchange you use, the liquidity of Woofi SPMM is likely to surpass the rest of the proposals.
To demonstrate this, we give you the opportunity to pick up NFT on the Avalanche network White Rock CEO , having completed a simple trading task:
Reach the general trade turnover in $ 50 via Woofi!
You can trade directly through Woofi or through any of our partner dex aggregators on Avalanche, including Paraswap, 1inch, Matcha, Openocean and Yieldyak, provided that the transaction is processed by the liquidity of Woofi SPMM.
Assets supported by Woofi in the EVALANCHE network include AVAX, WBTC, USDC, USDT, WITH.E and Wooo.e, so be sure to select one of these pairs if you trade through the aggregator!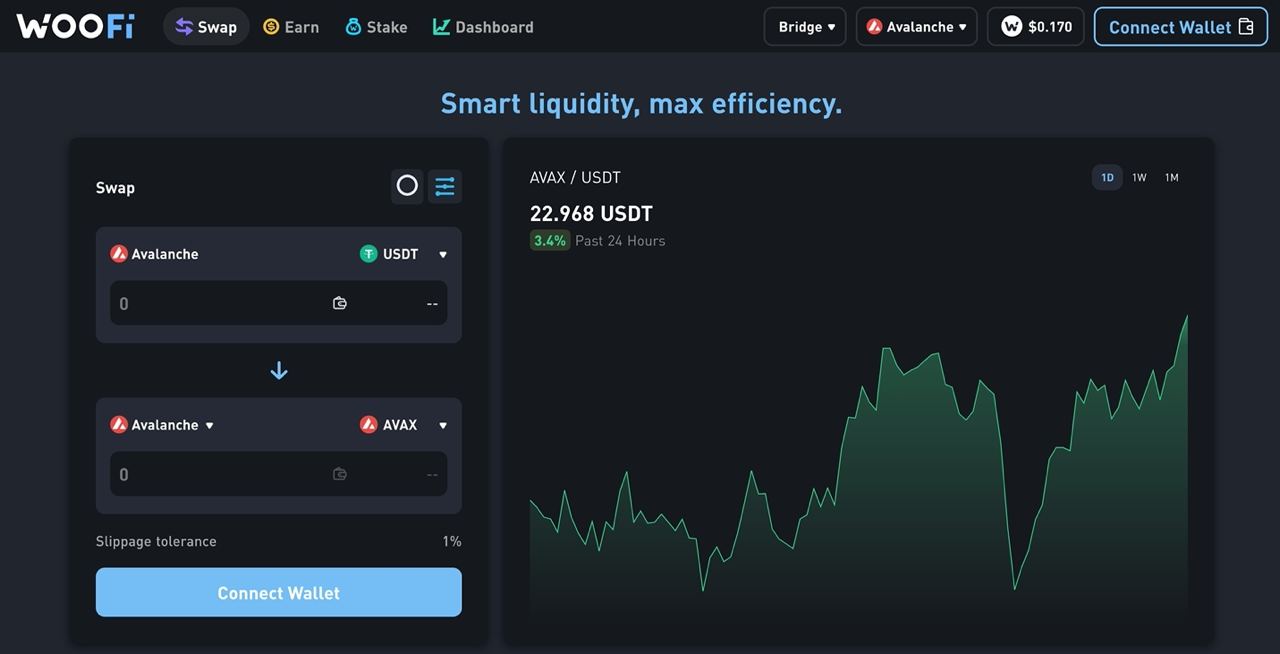 That's all! Having completed this task, visit the campaign page on the Project Galaxy and take the third NFT in the Woofi Wizard series.
Campaign period: from August 23 to further notification.
Two previous NFTs are waiting for you
If you just get acquainted with Woofi, start by collecting the two previous NFT – Polygon Adventurr and BNB Supercharger. Follow simple steps to master the art of cross-chan and one-sided stake, as well as collect the full collection of NFT.
Soon the fourth and last NFT from the collection will be presented ..
Watch all the events of Woo Network!
The above content is neither a recommendation for investment and trade strategies, nor a proposal or recommendation of any product or service. Content is intended only for information purposes. Anyone who makes or changes the investment decision based on content is responsible for the result of these actions.